WIN! $150 to give to an OC nonprofit #iheartOC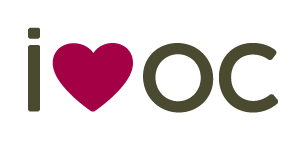 Do you *heart* Orange County?
As a native to this fine county, I sure do! The Orange County Community Foundation (OCCF) is holding the first ever countywide GIVING DAY on April 21-22. During a 30-hour period Orange County can give to one of 340 pre-approved nonprofits in hopes that we can collectively raise $2 million. It is kind of, sorta of, like an online telethon.
Leading up to that day, OCCF is giving away $150 to three winners! These winners will be given $150 to grant to the nonprofit of their choice. (Gift cards will be in $25 increments.) For all the rules and more information, go here.
Sounds pretty good, right? You could win a tax-deductible donation to give to, let's say, The Bolsa Chica Conservancy, Alzheimer's Association: OC Chapter, Angel Cat Pet Adoptions or Free Wheelchair Mission, just to name a few of the more that 340 participating in Giving Day.
Please take the time to enter! The giveaway ends on April 20 at 8 a.m. so don't put it off!